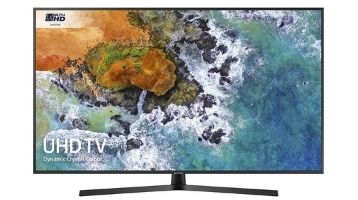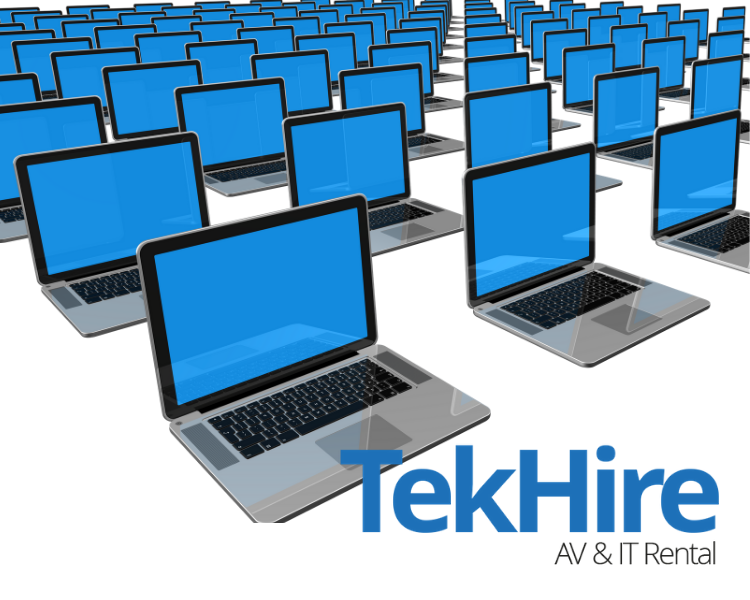 ✔ 15+ years in business ✔ Price promise ✔ End to end service – no outsourcing ✔ Latest equipment ✔ Delivery in flight cases/protective packaging ✔ Dry hire or full service
We have been supplying IT and AV equipment to the exhibition / event industry and to end users in Central Scotland and Northern England for over 15 years. Our service is reliable, our products are of high quality and we provide value for money. Customers come back to us because they know they are getting peace of mind. In the events industry, having one less thing to worry about can make a significant difference.
Customers such as BBC Scotland, SMG Television Productions and the Scottish Exhibition & Conference Centre rely on us. Each of them are loyal customers that have been hiring for many years because of the quality of service and equipment provided. However, you don't need to be a PLC – we will be pleased to supply a projector for a day, one laptop for 100 days or 100 laptops for one day.
We provide rental and hire services throughout Scotland including Glasgow, Edinburgh, Stirling, Lanarkshire, Aberdeen, East Kilbride, Paisley, St Andrews, Livingston, Dundee, Perth, Falkirk, Dunfermline, Dumfries, North East England, North West of England, Newcastle, Middlesbrough, Sunderland, Carlisle, Lancaster, Leeds, Blackpool, Preston, Kendal, Wigan, Blackburn, York and the Borders.
We have been supplying IT and AV equipment to the exhibition / event industry and to end users for over 15 years. Our service is reliable, our products are of high quality and we provide value for money.
---
Price Promise

We have been hiring out IT and AV equipment for many years. We know the right questions to ask when preparing a quote for a client. If we think that you should know about any add-ons or extras, we will suggest them to you, so they can be included as such in the quote. Our price promise is simple – no surprises and no hidden costs. The price that you are quoted is the price that you will pay, assuming no material changes to the inventory list or hire period.
Quality Rental is ONE team

Everybody that you come into contact with, from your initial enquiry through to equipment collection is employed by us. We prefer to operate this way because it means we control the entire 'supply and collect' chain and ensure the best quality service and customer experience. That's the best way to earn loyalty – to provide customers with peace of mind that one company is responsible for looking after your needs every step of the way. There's no waiting around for courier companies because you're in direct contact with us.
We care about the reputation and image of your business

When we deliver the hired equipment to you, it will be packed in sturdy flight cases and other suitable protective outer packaging. This not only ensures items arrive undamaged, but its an outward sign of care and quality, compared to an exhibitor's stand next door, where a courier has deposited equipment in old and weakened cardboard packaging.
Reinvesting in our inventory

We invest many thousands of pounds every year in updating our equipment and buying new technology. Whether it's the latest Apple Mac, tablet, phone or innovations like touch-screen upright interactive kiosks, you will be assured that the equipment you hire will be recent and in pristine condition.
What next?

With a free report and discussion, you have nothing to lose by contacting us. We can give you a quote for our monthly service. Our service is subscription-based so you can cancel if it doesn't work for you. We do recommend allowing four to six months before reaching a decision as to effectiveness. Call or email us.
Dry hire or full service?

We can provide a drop off and collection service, if that is what you require. We are also happy to provide technicians for all or a part of the hire period to look after the set up, installation, support and de-rigging. A member of our team will be happy to discuss options with you.
We are part of your team

When we work with clients we are part of their team. Our delivery vans have no livery on them. Our technicians, should you wish, can be present and dressed in your branded attire e.g. polo shirts for the duration of any event.
We supply to the UK and Europe

We are able to fulfil orders to anywhere in the UK and across Europe. That goes for both our dry hire and technician supplied service.
Product range

The range of products included on this website is not a complete listing. It is a selection, designed to highlight the variation in size and specification within each particular category. We know we can match the right product to your requirements from a our inventory list. We are happy to deal with any enquiries, so please call us today.